Luka Carfagna and Emilie Dubois are sociology graduate students at Boston College who are working with New Dream board member Juliet Schor on a multi-year project to map the field of "connected consumption," funded by and part of the MacArthur Foundation Research Network on Connected Learning.
Here, they describe the emerging sharing economy and their efforts to support economic resilience in their community through participation in a local Common Security Club.
---
The Rise of "Connected Consumption"
At a recent conference on time banking, one presenter observed that the current moment in American history has the potential to become "significant." The last few years have been characterized by an economy in crisis, an environment in transition, and a flavor of democracy that is being run like a Ponzi scheme. As a nation, we've been borrowing our perceived "abundance" from subordinated groups, from the environment, and from the developing world for far too long.
As we hit both physical and ethical limits, people are increasingly seeking to borrow and share their way back into something sustainable. "Connected consumption," also known as collaborative consumption, is consumption based on a culture of access and use rather than ownership. Examples of this emerging sharing economy include AirBnb for sharing accommodations, RelayRides for car sharing, Landshare for sharing land to grow food, ThredUp for swapping children's clothes, and Skillshare for exchanging skills ranging from cooking to computer programming.
Connected consumption offers a way for us to get what we need, whether it's goods, services, community, or even status, while simultaneously offering the chance to close the loop on some of our more destructive practices. It's not a magic bullet, but it definitely has potential. As research assistants, we're mapping out the field of connected consumption, interviewing key innovators in the field and conducting in-depth case studies on the role that technology and the Internet play in facilitating these connections.
Bringing It Home: The Roslindale Common Security Club
In our personal lives, we've brought the concept of connectedness home through our participation in a local "Common Security Club," also known as a "Resilience Circle." Common Security Clubs are groups of around 10–12 people who come together to increase their personal security during hard times through learning, mutual aid, and social action. In a seven-week curriculum, the group meets to develop a foundational understanding of "how we got here"—here being a moment in time that's defined by economic, environmental, and governmental uncertainty. The group works together to get away from the "old story" of our precarious times and to start to tell a "new story" hinged on awareness, mutual support, and community action.
Luka: I became involved initially as a possible research project but was so enthralled by the idea that I called up my Pastor and asked if she'd be interested in sending me and another congregant to a facilitator training. The research project eventually fell through, but our Common Security Club that was founded at Roslindale Congregational Church in March 2011 has been meeting bi-weekly since, with me playing a role as the group's facilitator. It has evolved into something that sustains me in my multiple identities of researcher, congregant, and community member.
Emilie: I've experienced some degree of economic insecurity, so it's been rewarding to participate as a member of the Roslindale Common Security Club. I've made friendships and established community connections that otherwise would have gone unrealized. Part of what makes these types of groups powerful is the support of other members. Most Americans tend to be recalcitrant about their financial situations. I know that for me, the trust and openness that has developed within the group with regard to financial problems or questions is valuable. Hearing people open up about their challenges is a potent reminder that although an asset manager might not find "value" in some people's bank accounts, everyone's perspectives and gifts are invaluable.
Building Community
Like many groups, the Roslindale Common Security Club formed out of an existing community, which was mainly a partnership between the church and a local sustainability group. We're currently in the process of branching out further into our local food pantry and community health center. At the moment, our group is predominantly white and is split fairly evenly across the age spectrum. We seem to be fairly liberal leaning, but these groups could easily cut across political beliefs. Everyone has been affected by the economic downturn in some way—some of us much more than others.
We have people with multiple degrees and others who chose to leave formalized education at an earlier age than most. What's great about the curriculum and the way our group runs is that it meets everyone exactly where they are, while still challenging people to imagine something better for all of us. We've discussed everything from the cost of food and where to find the best deals, to corporate citizenship and closed-loop production. The biggest positive externality has been how much we've gotten to know and trust each other, so sometimes we just discuss what's on our mind and enjoy the good food that we share at our meetings.
Taking Social Action
Social action is the newest frontier for our group, and I think it's taken us a long time to talk social action for a good reason. Everyone comes in with their interests, passions, causes, and background in taking action in some form or another—whether organizing a protest or advocating for their child at school. As we've grown as a group, we've had a chance to really brainstorm what is important to us as a community, not just as individuals.
For example, we recently had a meeting with the founders of the local food pantry, which is housed within the church. Ron, one of our members, founded the food pantry with his wife Carol a few decades ago, and they have over 700 families registered in their books. They run a great operation on their own and with the help they have, but we reached out to brainstorm various ways the club can get involved. We're really interested in trying to build reciprocity and mutual aid into what they do, as well as helping out with the daily operations like checking dates on cans.
The buy-in to our proposed actions has come about very organically. Because of that, we haven't really seen any of the status games that can go on in organizing, such as who is a more seasoned activist or who understands the issue more complexly or who is willing to be arrested for the cause or whatever. It's more likely that people are buying into the action because they are invested in each other and see themselves invested in the community, maybe more so now than when we started the group.
Facilitating Group Dialogue
Luka: I've been blessed to work with two different co-facilitators since March, the most recent being Sarah Byrnes, a member of the lead development team for the Resilience Circles initiative nationally. We went through a few transitions in the facilitator team early on, which made it a bit tough to do some of the legwork of organizing, such as calling participants and encouraging them to attend in the coming weeks. When Sarah joined we were able to pick things up again, but I will say that the early weeks of the group are crucial. We made the mistake of running the curriculum into Easter, and we had to change our meeting time from after church on Sunday to a Tuesday night, which lost us a few members. In retrospect, there were many things that I would have done differently as a facilitator to guarantee the retention of group members.
Beyond that, it was quite amazing to see how open people were with sharing their economic concerns with strangers. The curriculum does a good job of balancing group brainstorming, pair and small group discussion, and group dialogue in order to manage peoples' concerns of sharing such personal things with a large group. In the beginning, it's important to encourage the one-on-one sharing and to set solid ground rules before any sharing occurs. Let people build the trust in a dynamic where they can feel comfortable they are being heard and understood, then bring everyone back together to summarize what they heard without outing their partner. It's amazing to hear pairs share back the same economic concerns across the room. After that, they really start to look around the room and realize that they can connect and that they're not alone.
Staying Committed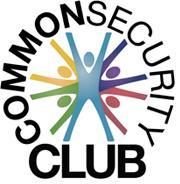 Luka: Initially, I was extremely committed not only because it felt good, but because I had started something and I knew I had to see it through. After the curriculum is finished, the group decides what's next—whether it wants to continue meeting or not. We did decide to keep going, and I've been able to step back from facilitating and let the group run itself a bit. With more people stepping in to organize, I've been able to attend more as a participant, which allows me to see the work we're doing in a more personal way.
For me, it's no longer "how will I make this happen," but instead "I'm really excited to see my friends and actively build community." Each session I walk away renewed and refocused in a way that keeps me believing in the work I'm doing as an academic and as a young person who just wants to feel like I'm part of something besides an academic department. I miss my family and my home, but these people are becoming part of my new home. I look around the group and I see cousins, aunts, and great uncles that I'm just now meeting for the first time, in my late 20s. It's great to feel part of something.
Where We're Headed
Global society has brought us all closer together, but it hasn't necessarily facilitated our interaction and connection. Throughout American history, we've seen how people dig deep and build resilience in hard economic times. The kicker this time is going to be the environment—we have to find a better and more accessible way to communicate how the economy and the environment are interdependent, because "Go Green" just isn't cutting it. There has to be a shift, and it has to involve connection.
Luka: There are many ways I see a mainstream return to neighborliness and community; the "mainstream" just doesn't call it by the same names we do, if they even label it at all. This movement will only remain a niche if it holds on too tight to its perceived boundaries. Connection is happening everywhere—we just can't be afraid to call it such once we recognize it in the mainstream. It's not about who got here first or who started the shift, it's about making a sustainable future.
Emilie: I think the various "connected consumption" organizations will reach a critical mass of Americans once they're able to successfully market their benefits. The convenience, comfort, and pleasure provided by traditional consumption practices will be difficult to abandon unless the emerging alternatives are able to communicate what they will offer in place of our current "run to Target" experiences. Hopefully, with more visible and novel opportunities to share with others the burdens of living in a fragile capitalist society, people will begin to make investments in "community capital"—a social currency defined by networks that are simultaneously dense and open, within which the only requirement for participation is a desire for perseverance.
Starting Your Own Common Security Club
If you're interested in starting a Common Security Club or Resilience Circle in your community, check out www.localcircles.org and get in touch with Sarah Byrnes so she can send you a facilitator's manual. They have large group facilitator trainings and webinars at certain times, but if it's not possible for you to attend a training, it's not a problem—the organization is really great at supporting their facilitators. Anyone can start a Club anywhere, but the easiest way to get something started is to work from an existing community, like a church or a neighborhood forum.
Also, find a co-facilitator. Groups are often best facilitated when there's more than one perspective guiding the conversation. Find someone you can work well with and spend some time getting to know them personally before you ask a group of people to open up to you. It will pay off.
Really, the most important thing to keep in mind is that almost everyone has been left vulnerable in some way from the economic downturn, so be gentle but don't be afraid to harness the power in vulnerability. There's something really honest and authentic that comes out of these meetings, and if we're invested in telling a new story then embracing that vulnerability has to be the backbone.