Do you have strong feelings about consumption and advertising?
Do you have a story to tell about how you've been treated differently in some area of your life as it relates to consumption?
Do you feel targeted by advertising and media because of your age, race, gender, zip code, or other dimension of identity?
Is there an aspect of consumption that you feel is not being articulated widely?
Do you want other people to know these stories and understand your perspective?
Do you love to write, discuss, and/or create art on these topics?
And would you like to be paid for contributing content?
If any of this sounds appealing, we want to hear from you!
New Dream is accepting story ideas from people about their personal experiences, opinions, and critiques of consumption—from the products we buy and the content we take in from screens, to the air we breathe and the food we eat.
We welcome story submissions, artwork, short videos, interviews, and more for inclusion in the Question Consumption Stories Project, which could include publishing on multiple platforms, including our blog, Medium publication, newsletter, social media, and podcast, and for use in fundraising and other communications. We are especially keen on hearing the perspectives of young people.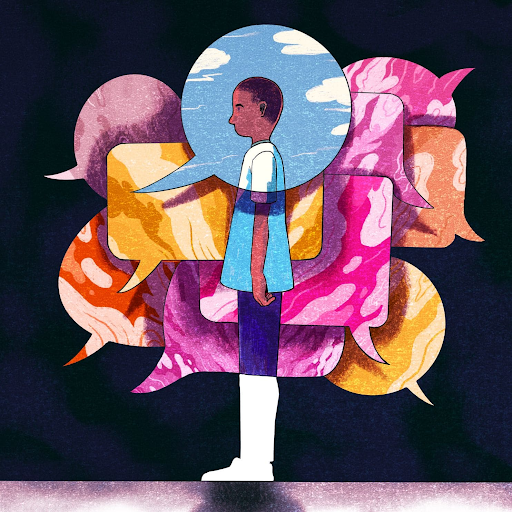 About the Stories Project
The Question Consumption Stories Project seeks to change the dominant narrative around consumption. We want to lift up stories not often told about the impacts of consumption on diverse communities. We seek to elevate solutions and ideas, particularly from young people, about how to create a livable future for all of us. We work to shift thinking around consumption to focus on the systems that compel us to consume, and not the impacts of individual actions and behaviors.

We seek stories, artwork, and other media that question consumption and explore the many ways in which we all are compelled to consume, and how that is experienced differently across age, race, class, gender, religion, ethnicity, ability, sexual orientation, and other dimensions of identity.
Writers and artists will be compensated for these stories, given full recognition and attribution, and their work will be showcased on multiple national platforms. If you or someone you know has a story or idea to share that will help change the narrative around consumption, we want to hear it.
We are eager to share perspectives and stories from under-represented youth voices: across political and religious beliefs, socioeconomic backgrounds, race, gender, and geographies.