6 Ways I'm Having a More Wildlife-Friendly Wedding
by Sarah Baillie | February 7, 2019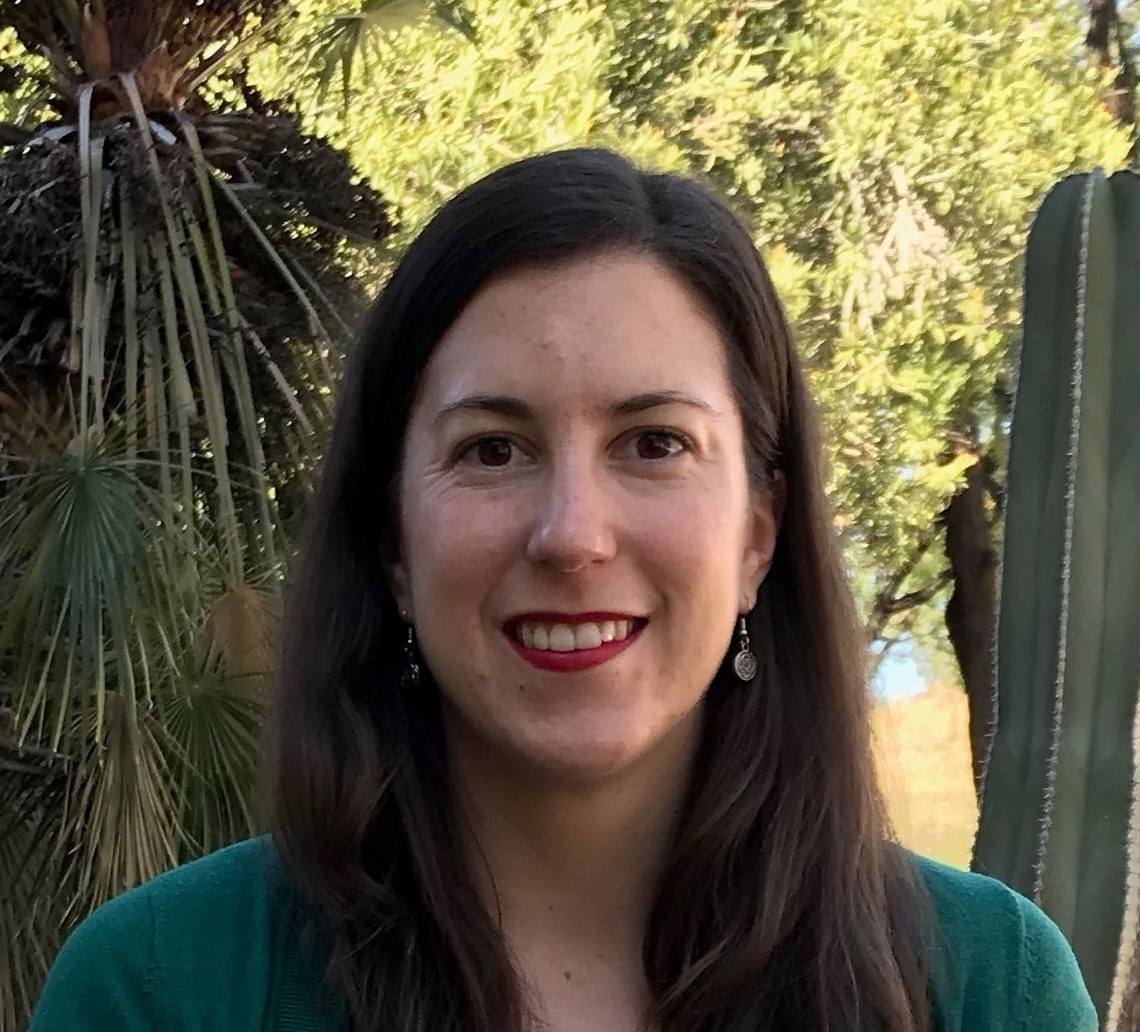 My fiancé and I are currently in the thick of wedding planning. We're trying to stay true to our treehugger ways while also throwing a really good party.

With the prevailing attitudes around weddings being it's your special day and you only get one, it's easy to get swept up in all of the things the multi-billion dollar "wedding industrial complex" deems necessary. From needing one bouquet to carry in the ceremony and another one to toss at the reception to the balloon release or confetti toss sendoff, the list of wasteful "must-haves" is never ending.
And that's without getting into opinions from your friends and family about what you need to have.
My fiancé and I are major animal lovers and nature nerds. We both spent time as undergraduates volunteering at wildlife rehabilitation centers, and we met in a grad school lab studying bird behavior. We're also passionate about caring for the environment and try to make the most sustainable choices in our day-to-day lives.
Some of our joint passions were easier to incorporate into our wedding plans than others. Only considering venues that would allow our dog to attend? Check. Choosing a location that reflects our love of nature? Check. Making eco-conscious choices for perhaps the biggest event we will ever plan? Not so cut and dry.
The average wedding is responsible for emitting 63 tons of carbon dioxide. That's over three times what the average American emits in an entire year. So what's a climate-minded couple to do?
Eloping, having a small ceremony, or forgoing wedding shenanigans all together are the lowest-impact options. But sometimes you just want to party.
Thankfully, we've learned there are sustainable choices to be made at all levels of wedding planning.
Here are six ways we're planning for the big day with a small carbon footprint in mind:
1. Location
One of the first decisions we had to consider was where we were having our wedding. We currently live in Arizona, but most of our family and friends live on the East Coast, with the highest concentration in eastern Pennsylvania and New Jersey.
We decided on the Philadelphia area for our wedding even though it's on average more expensive than the Southwest. Long-distance planning also makes things more complicated. But it saves our guests the hassle of traveling and significantly reduces the giant carbon footprint associated with travel for the wedding.
2. Venue
We decided to stay put and have the ceremony and reception at the same venue. We aren't particularly religious and don't need to have the ceremony in a church, so this was an easy decision.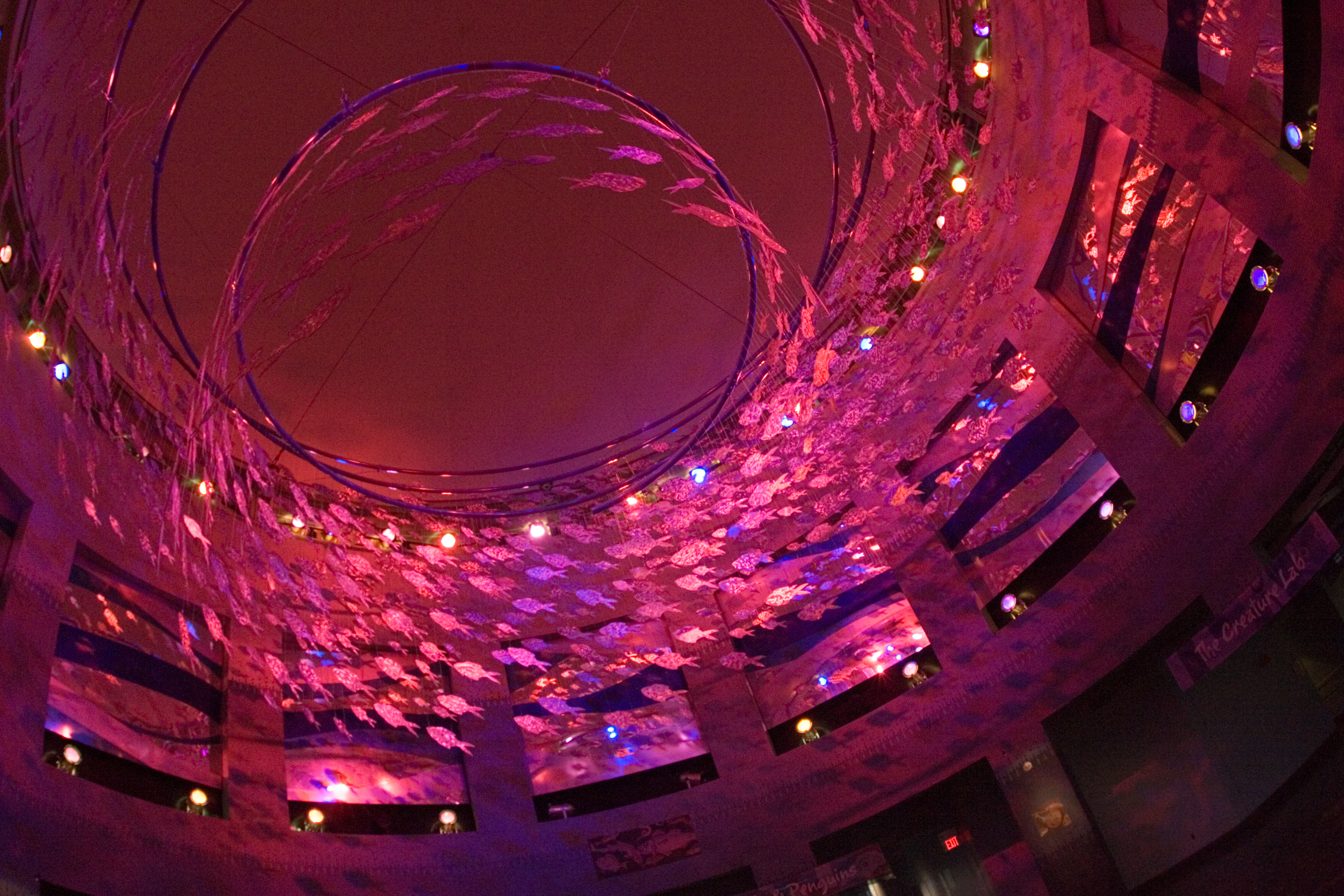 For guests who opt to stay in the hotel we recommended near the venue, we're going to provide a shuttle bus. And having all the events in the same place means our guests won't have to worry about additional transportation that day.

After my fiancé's car broke down on the way from a ceremony to a reception in the June heat this past year, this choice was a no-brainer. We eliminate extra stress and the emissions of 70 cars driving from point A to point B.
And we're getting married at an aquarium, so decorations are already handled. The backdrop for the ceremony will be the shark tank, and there's a giant fish mobile above the dance floor. We avoid unnecessary landfill waste by not bringing in anything additional for decorations.
We get the added bonus of taking care of entertainment between the ceremony and the reception. Guests will be able to wander through some of the exhibits during the cocktail hour.
3. Food
The food you serve, and how much of it is offered, is a big chunk of the environmental impact of your wedding. Serving a vegetarian menu could cut as much as 75 percent of the emissions created by the food. Opting for plated servings results in less waste than a buffet-style meal.
Because my fiancé isn't a vegetarian, we decided to compromise on the menu. All of the appetizers offered will be vegetarian. And since beef has a much higher environmental footprint than other protein sources, we're only serving chicken and fish entrées.
We knew that a completely plant-based menu would be the best option for the environment, but making sustainable wedding choices doesn't have to be all or nothing.
It made the most financial sense for us to serve our food buffet style. But we'll be communicating with the catering staff about guest totals so they don't over prepare and we're working with the venue to plan for any leftovers.
4. Wedding outfits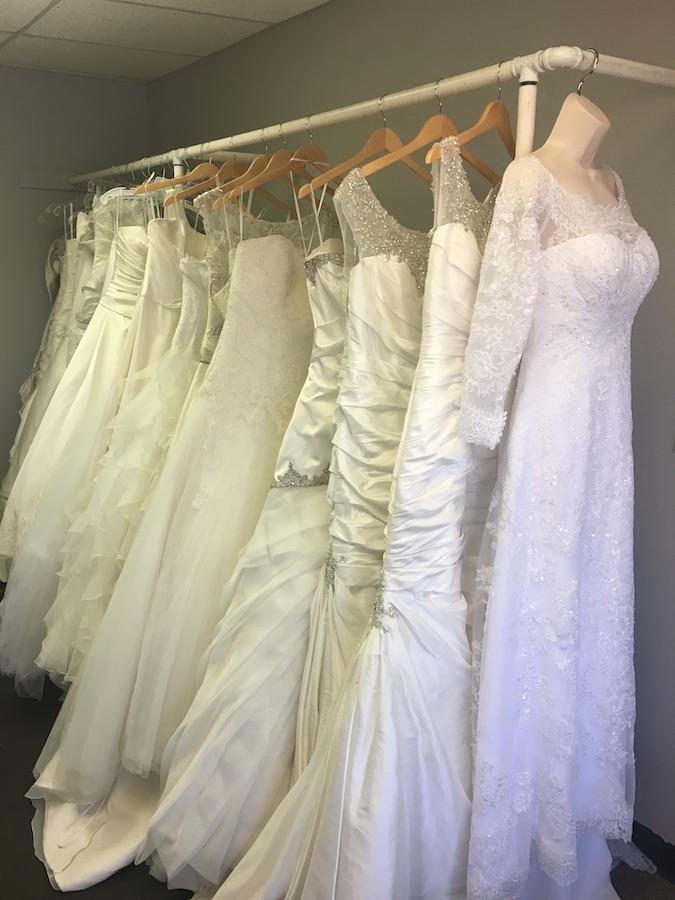 Despite the countless hours I've spent watching Say Yes to the Dress, I was really intimidated by the wedding dress shopping experience.
To minimize stress, I avoided the craziness of the big-box stores and opted for a very relaxed shopping experience at a non-profit boutique that sells used dresses. My dress was on sale for $50, and the proceeds went toward combating sex trafficking in my community. Check out your local vintage and consignment shops for unique dresses or do an online search for used wedding dresses in your area.
My fiancé will be getting a custom-made suit that he can wear for future occasions. With three other weddings to attend this summer, that's a huge bonus. I gave my bridesmaids a general color scheme so that they could pick something they genuinely liked and would want to wear again. All of these choices help to avoid the use of raw materials for outfits that won't get more than one wear.
5. Flowers
Instead of a bouquet, I bought myself a vintage gold-beaded clutch to carry. It's much more my style than holding a bunch of flowers, and I'll get more use out of it in the future.
I'm also planning on getting clutches for my bridesmaids and pinning boutonnières to them. The boutonnières for both the bridesmaids and the groomsmen will be made with live succulents. They're a nod to the Southwest, where my fiancé and I have lived for the past four years, and can be planted after the ceremony to make a nice wedding keepsake.
6. Registry
My fiancé and I have lived together for five years now. It's safe to say that there isn't much we need for our home, and we aren't going to be using fine china or a fondue kit any time soon. We're also moving right after our wedding and don't want to acquire more things to pack and transport.
That's why a big registry just didn't make sense. Instead, we opted to register at SoKind. It's perfect because it encourages alternatives to traditional gifts with suggestions like services, experiences, and charitable donations. No new products need to be produced, saving energy and raw materials. Instead, we get gifts we really need—like a dog sitter for our honeymoon and experiences we can share together, like a date night or a National Parks Pass.
Added benefits
Some of our choices have the added benefit of helping us cut down on costs. For example, used dresses are cheaper than their brand-new counterparts (and people can't tell the difference). Boutonnières are cheaper than bouquets.
Other decisions will cost us money, but will simplify logistics. A shuttle bus is an additional expense, but then I won't have to deal with relatives who don't know how to use Google Maps texting me for directions when I'm getting ready to say "I do."
I'd be lying if I didn't admit that decision fatigue is real. The sustainable choice isn't always the straightforward one. Sometimes greener options aren't available, are more expensive, or you might have to trade one benefit for another. There's a lot to consider and it can be easy to think that if everything isn't sustainable, it isn't worth it. But it definitely is.
Every little bit matters, and all of our collective changes make a huge difference.
Everyone is looking for new ways to personalize their weddings. If nature, animals, and the environment are your passions, then making wedding planning choices to protect them is an awesome way to demonstrate that. Plus, the more visible we make sustainable choices, the more likely others are to replicate it. And as more couples plan their celebrations with wildlife and the planet in mind, eventually the wedding industry will follow us down the aisle.