In the Real Celebrations series, SoKind asks registry users to share a bit about their celebrations. Read on for a collection of inspirational ideas as well as lessons learned!
Want to share your Real Celebration? Contact us at hello@sokindregistry.org.
The Couple: Cathy, a data geek who loves theme parties, and Stephen, a computer programmer who makes video games as a hobby
The Event: Wedding
Location and Date: Palace of Fine Arts, San Francisco, September 2014.
In Their Words: We wanted an event that was very personalized and I think we really achieved it. First, we booked venues that really took advantage of San Francisco, our current home – the ceremony location is a beautiful structure that was preserved from the 1915 World's Fair and the reception was in a historic hotel. Continuing with the San Francisco theme, we had cable cars transport our guests from ceremony to reception with friends playing tour guide.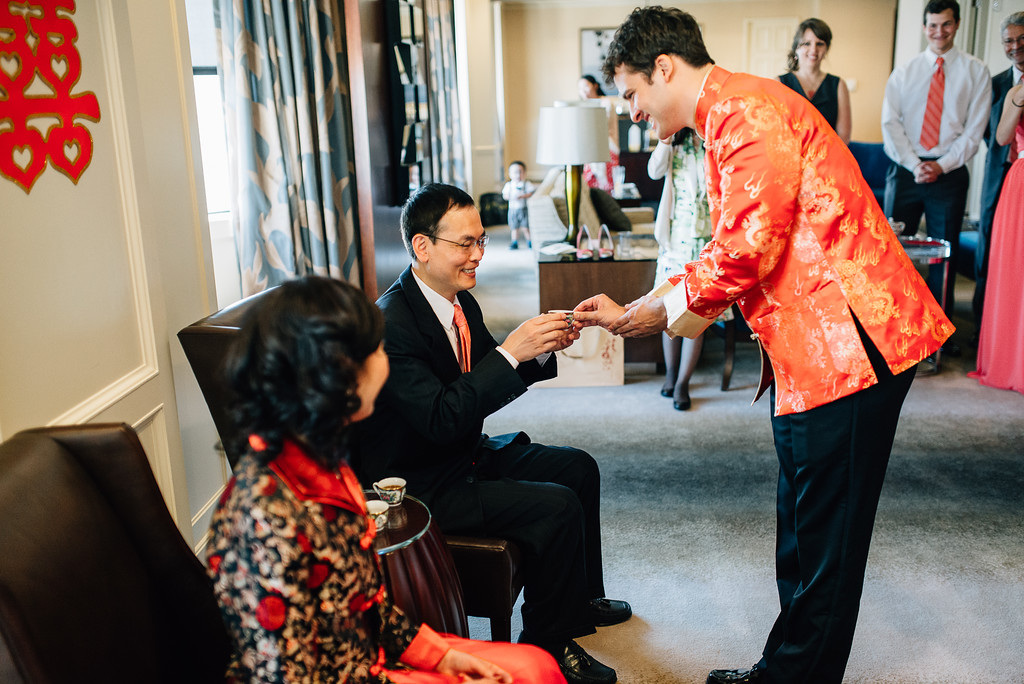 My family is Chinese and Stephen is half-Nicaraguan so we had a lot of Chinese and Nicaraguan influences. We started the day with Chinese Door Games (where the groom and groomsmen have to complete a series of tasks put forth by the bridesmaids to "prove his love" and get to see the bride), had a Tea Ceremony to thank our parents, and had lion dancers at the reception. My father read a poem in Chinese and Stephen's father read a poem in Spanish at the ceremony. At the reception we stocked the bar with Flor de Cana, a Nicaraguan rum, and had a Nicaraguan drink be the groom's signature drink.
Stephen and I met in college when we lived in the same dorm. We were set up by another friend in the dorm and she was our officiant for the ceremony! It was really nice to have our relationship with her come full circle like that. Also, I played in a steel drum band in college and they were able to come play at the ceremony – we walked down the aisle together to 'Married Life' from the movie Up.
Most Meaningful Moments: The Chinese Door Games we played were really silly and funny – they included answering questions about our relationship (he got about half of them right), blindfolded makeup application, and serenading me with boy band songs. Also, our officiant did an amazing job and told a lot of funny stories about our time together in college.
SoKind Gifts Received: We listed Cable Car Tour Guide as one of the gifts on SoKind and we had a couple friends up to the task of narrating a one-hour tour through San Francisco. I heard only amazing things from my guests – they had so much fun and couldn't believe that our friends weren't professionals! It was also great being able to request experiential gifts that we could experience together – we got whale watching tickets, restaurant reservations, and a trip to Alcatraz!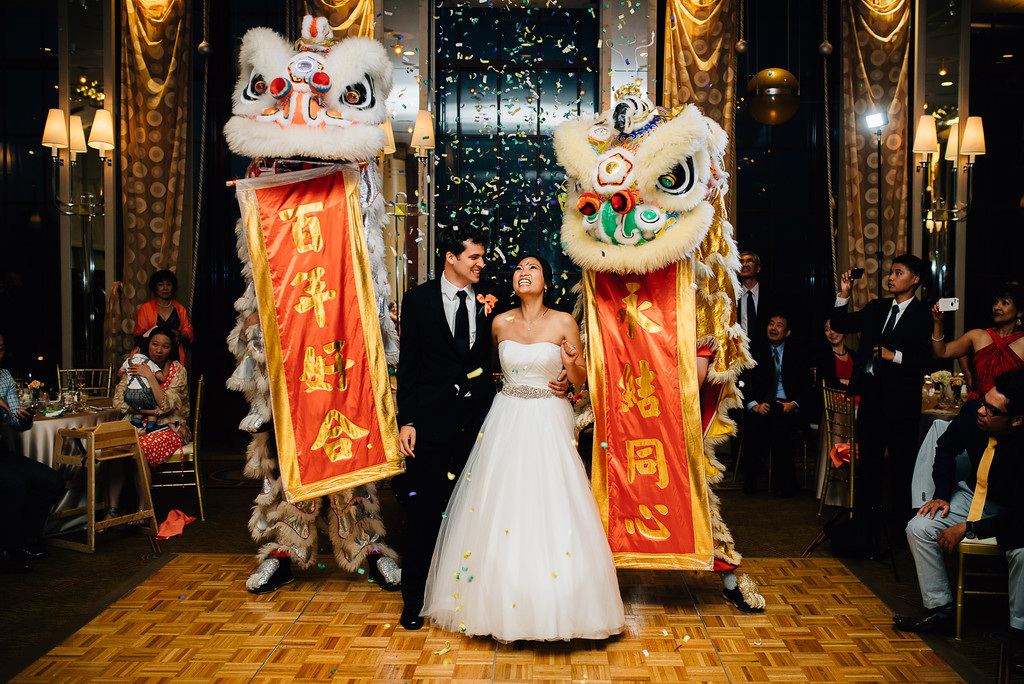 Lessons Learned: For a wedding, it's important to realize that nobody cares about random details as much as you do – as long as there's good company and adequate restrooms, everybody will have a great time! So don't worry about the little things that eat away at your time and sanity. We didn't have favors or programs and nobody noticed.
Images courtesy of Kelsey Stewart at Ken Kienow Photography