In our latest Living the Dream interview, New Dream talks with Moira Silva, a mother, writer, and teacher, about the joys and challenges of living in the small island community of Martha's Vineyard, off the coast of Massachusetts.
---
What does "the good life" mean to you? And how did you come to this vision?
Signs of the good life are everywhere: stacked firewood outside my front door, the dimples on my four-year-old's hands, the winding walk downhill to the school bus stop, bumping into an old friend in the grocery store, a good book after everyone's tucked in, a bubble bath (for me!). The good life is fitting in a swim before a meeting and kissing my husband goodbye in the morning with some gusto.
There's a special time each week that "the good life" loudly proclaims itself. Every Saturday morning, when I sit down to a plate of scrambled farm eggs and sourdough toast with my two young sons and my husband, the smell of coffee filling the air, I feel a rush of gratitude for what we have. Possibilities await us: projects, soccer games, maybe a dinner party. Sometimes, during the meal, I'll think of a scene in the first Harry Potter book where Harry discovers the Mirror of Erised in an abandoned classroom. This special mirror shows your heart's deepest desires. "That's this breakfast," I sometimes think.
The simple things, the little things, these are the things that touch the soul. Learning about the literary movement called "transcendentalism" and especially reading Henry David Thoreau back in high school helped to solidify my beliefs about "the good life."
What's the one thing you enjoy most about your lifestyle?
I love where I live: tucked in the woods, away on an island. Every day, I breathe clean air, hear bird calls, and smell the sea. Getting "dressed up" means a clean pair of jeans.
Island life offers opportunities for self-motivated people. Without any retail chains around, I've seen friends launch their own jewelry studios, restaurants, gardening businesses, even schools. It makes you feel like, "If I can dream it, I can do it." There's also a strong sense of community here: people are quick to help each other in times of need. And each change of seasons ushers in huge changes, which keeps island life interesting. In the summer, I can attend Shakespeare in the Park, and in the winter, I have endless scenic trails to run.
Is there anything at all about your life these days that you really wish you could change or improve?
I've been battling with insomnia for over two years. It's been an unbelievable struggle at times—the headaches, crankiness, fogginess. But, I keep the faith while relying on homeopathic care. Challenges are opportunities for learning and growing, right? There have been many gifts, like starting a daily meditation, indulging in a pottery class as a distraction, skipping the occasional glass of wine, soaking in the luxury of an acupuncture treatment. Lately, I've been learning about yoga nidra, which is also helping. I just signed up to attend a Kripalu yoga retreat to deepen my practice.
Tell us a little about the work that you do.
Being a mother accounts for 99% of how I spend my time. As a former English teacher, I also make time for teaching adult memoir classes and freelancing for magazines. I also teach at my youngest son's preschool, which is an idyllic outdoor, parent co-op program.
Describe some ways in which you are involved in your community.
I'm a devoted activist, with my latest cause being zero waste, a concept dedicated to the consideration of the life cycle of everything we own—which ultimately leads to a drastic reduction of energy use and waste. My older son's school now participates in a zero waste week, which I co-lead. All local schools now have a zero waste week: projects vary from conducting a student-led cafeteria audit to turning off lights for an hour each day. I do my best to keep school representatives connected and supported in their work. I'm proud to note that my son's school now has compost bins in every classroom.
Last winter, I partnered with various organizations and people to put together a zero waste movie and dinner night at my son's school, which involved flying in a 14-year-old director, Dylan D'Haeze, from Washington to do a Q & A about his documentary, "Everything Connects." This started an important conversation regarding zero waste among island schools, families, and businesses. I am also helping to coordinate the logistics involved with hosting a big-deal zero waste speaker in the fall (Bea Johnson!!).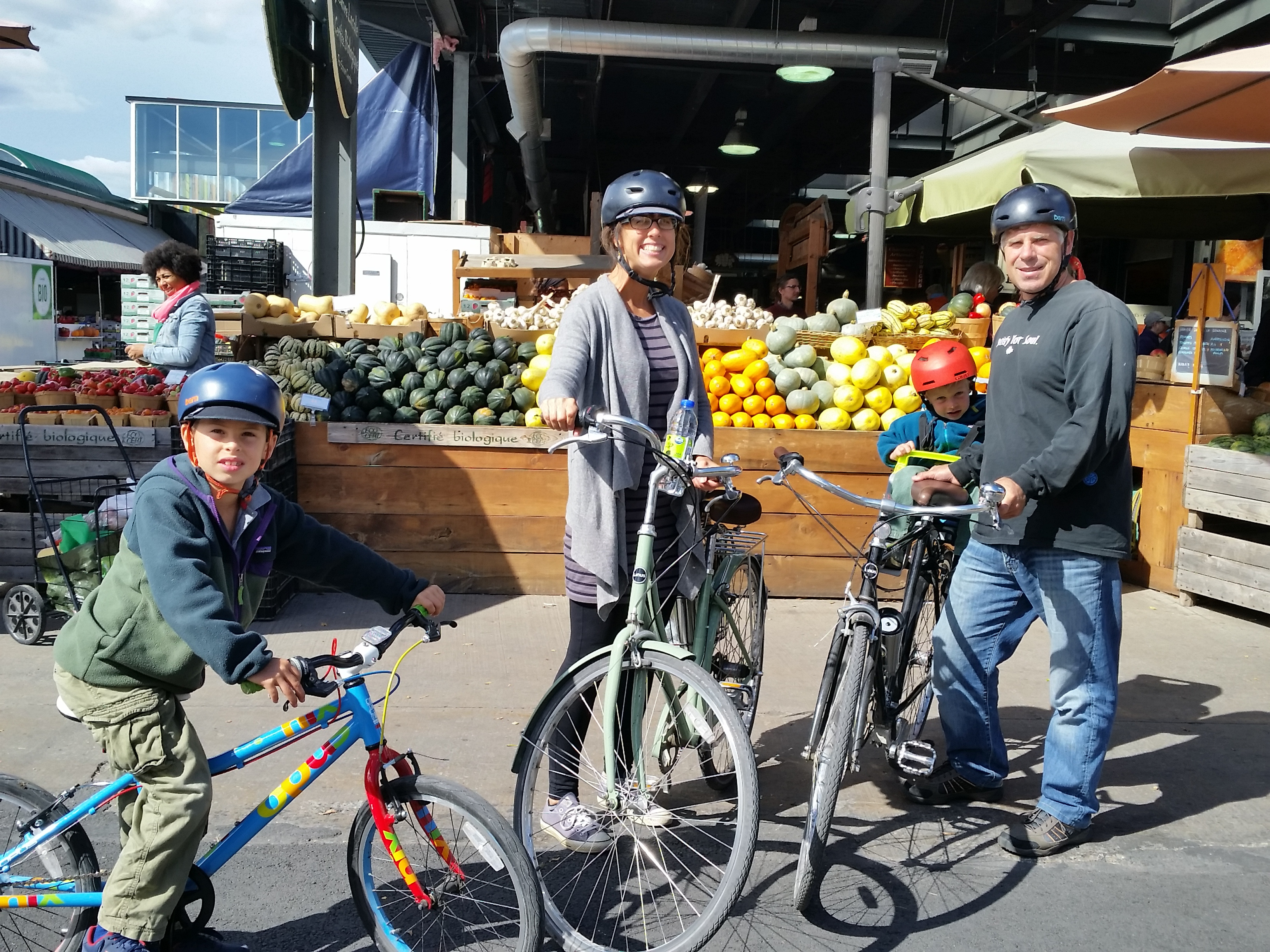 For many, your lifestyle is considered "outside the mainstream." Does this present any challenges, and, if so, how do you deal with them?
It's true. We sometimes stand out. Whether we're traveling or close to home, when my kids order at restaurants they are quick to cheerfully refuse crayons, straws, and kid's cups. All of which can confuse well-meaning waitstaff. At restaurants, my family now hands out little cards that explain how basic choices can reduce our environmental footprint. Sometimes, the manager shares her enthusiasm for the idea of going "straw-free," and my family feels the excitement of making an impact. Not everyone shares our passion and purpose, but keeping a non-judgmental, positive outlook about our values is the key. My dad just admitted that because of us, he's trying to cut down on plastics in his life, which, trust me, says a lot and means there's hope!
Please describe any new skills or hobbies that you're really excited about or that you would love to learn if you had the time and resources.
I enjoy baking sourdough bread. There's nothing like a house that smells of fresh bread, the taste of warm, buttered bread, and the satisfaction of knowing I've made the perfect complement to every meal—soup, pasta, eggs, salad, etc. I'm limited in the areas of sewing and gardening, so breadmaking has become a nice homesteading activity that thankfully doesn't require an advanced skillset.
When my older son took up piano last year, I did too! Now, we often play at night together while the other two guys in my house pick up their ukuleles. We're all rookies, so it's all about fun. I can play "One Hundred Years" and "Let it Be." A duet of "House of the Rising Sun" is coming together . . . It can feel very Little House on the Prairie at times.
Next winter, I swear I will learn to knit! How fun would it be to knit my mother's birthday gift? Or make my own winter hat? It also seems like a nice activity after the kids are asleep.
What is the best piece of advice you have ever received?
"Be a little more understanding." My dad has prodded me in the past when trying to show me someone else's point of view. Thanks, Dad. Given our current political climate, this is probably more important than ever.