Love in the Time of Coronavirus
by Dyaami | March 23, 2020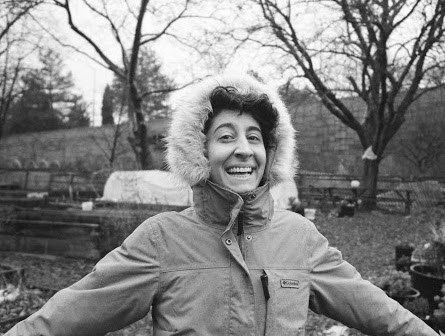 Take a deep breath—breathe in 1, 2, 3, breathe out, 1, 2, 3.

Another deep breath—in 1, 2, 3, out, 1, 2, 3.
Breath is life. COVID-19 has adapted to live in our lungs, so breathing deeply and intentionally is a healthy, grounding, and meditative practice as we're all bombarded with information. Breathing deeply several times a day (alone and/or in community) creates a regular practice of checking in with ourselves and staying grounded amid the chaos. This microscopic virus is quite humbling as it makes its way into our bodies and around the world, highlighting our vulnerability, our humanity, and our connectedness on the planet.
As we lean into what this situation is bringing to our attention, it's important to honor the fact that our ancestors have gone through such difficult times before. Sickness and disease of all kinds have ransacked populations across the globe for millennia. Illness was one of the critical tools in the colonization of the Americas. We come from a long line of humans that have survived many challenging things, and as a species we will continue to face them with faith and courage. Thank you, ancestors, for your determination, survival tactics, medicine-making, teamwork, and commitment to future generations. We are honored to continue your legacy of survival and nurturing our lives.
Immune System Strength
Currently, I am in the midst of an herbalism apprenticeship. A pillar of our learning has been grounding oneself amid constant chaos. The strength of our immune system—how well we are able to combat illness—is related to a few key things: our ability to advocate for ourselves, whether we are pursuing our passions, and how we have internalized messages from the external world. What are the ways you speak up and care for yourself? Does your voice come from strength and community, or from fear and distrust? Do you place the responsibility of your health on others or yourself?
Many online platforms are wild with the purchasing of sanitizer, masks, gloves, medicine, and herbs. People are both hoarding and sharing resources as well as spreading helpful and false information about our bodies and COVID-19. It's crucial that we prevent illness on a spiritual level, not just a physical one. How are you caring for and protecting your spirit? What are you letting into your psyche? What are you paying attention to? How are you nurturing yourself as we're all asked to stay home?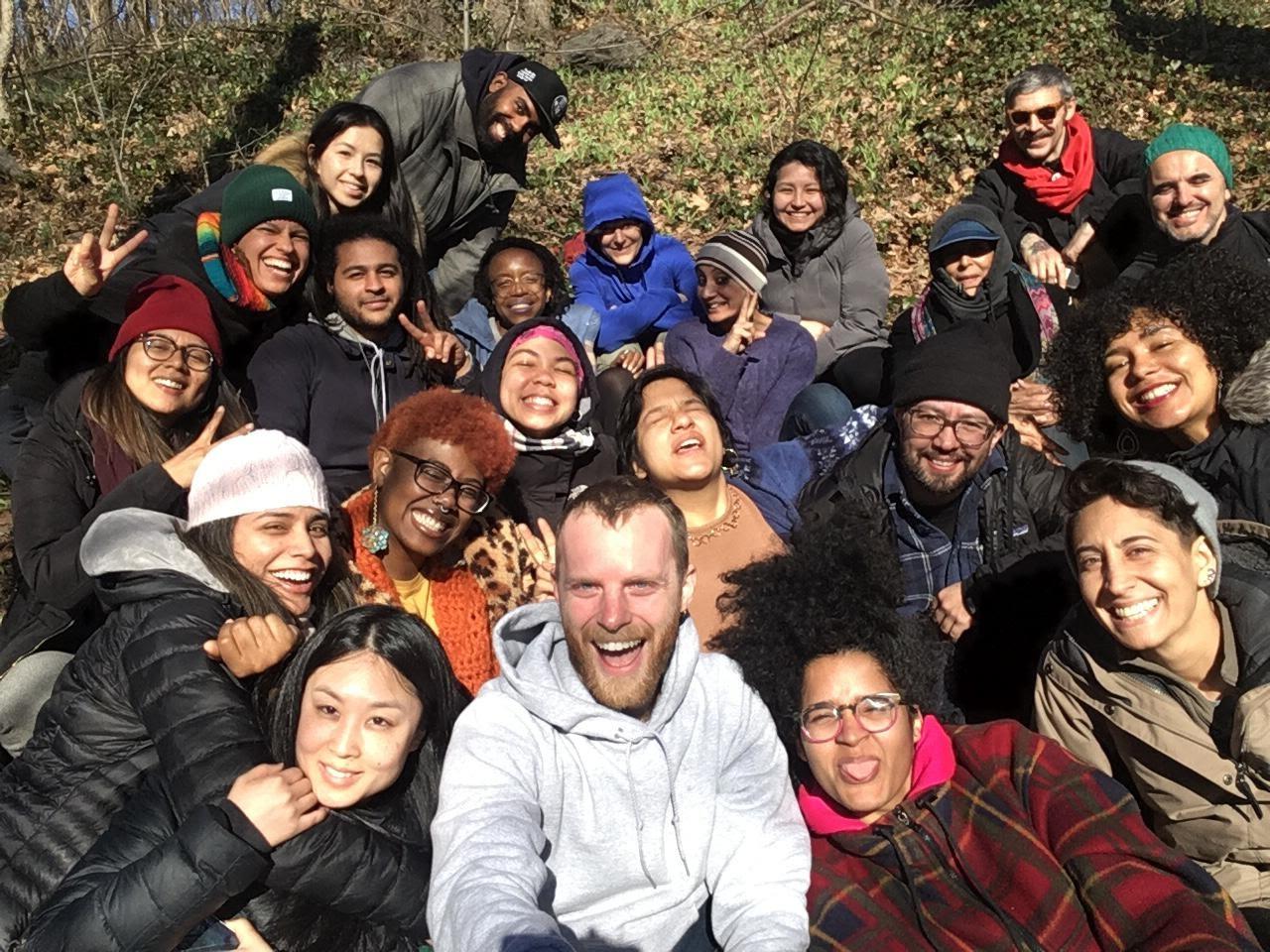 I live in New York City. My family lives in South Florida. Cities have higher air pollution and limited access to nature, which leads to weaker immune systems. One of our greatest battles across the United States is advocating for and retaining natural areas to mitigate pollution, climate change, and—as we're all increasingly aware of—the health and wellness of our communities.
Are we reflecting on the importance of the earth for our health during this time? How would clean air support our lungs in response to a virus? Why are conversations about COVID-19 focused more on the stock market than on connecting to ourselves and the earth for our health? Do we remember that medicine comes from plants and the natural world, and that there are healing opportunities all around us?
Humans are biologically designed to experience two key conditions: 1) fight or flight and 2) rest and repair. We've grown into a society where rent, employers' demands, electricity, access to food and medicine, etc. trigger our fight-or-flight response. That means our bodies experience a high amount of adrenaline each time we address a daily challenge. This puts strain on our immune systems and increases stress levels because our bodies trigger an "if we don't do xyz, we will die" response. Our minds are on overdrive thinking of reasons, excuses, worries, and strategies to take.
But once you begin to notice what triggers your fight-or-flight response—resulting in things like shallow breathing, a rapid heart rate, headaches, irritability, anger—you can begin to coach yourself into rest and repair. An herbalist apprentice in my class once said, "so much healing is done in rest," and I am still sitting with that wisdom. When we stop, pause, and take a few minutes to be still in our existence, then solutions and peace of mind become a lot more accessible.
"An herbalist apprentice in my class once said, 'so much healing is done in rest,' and I am still sitting with that wisdom."
This is a time to pay attention to what's inside of you that needs love and care, in order to prevent illness or fully recover from illness. Breathe deeply at least three times a day. Eat vegetables from different plant families to access a range of nutrition. Tell your family and friends why you love them instead of why they annoy you. Say prayers and intentions to the water you drink, clean your hands with, and bathe in. Draw and sing and play. Open your windows and wave to your neighbors—ask them how they are, and get to know them.
As you look inward, take the pulse of your body, mind, and spirit. Get them in conversation and listen for where you may lack balance. See where you can redistribute your internal dialogue to some loving words and singing. Allow your body the space to stretch, build muscle, and heal, whether from sitting at a desk or from intense labor. Build a small altar to protect your spirit. Find a space where you can honor yourself, your loved ones, your ancestors, and the earth with pictures or rocks or little gifts. Balance out what capitalism has long sought to keep unbalanced for its own profit.
Rest, Reflect, and Remedios: "Quarantine and Lockdown"
Amid the online work, there is the support of virtual communities. Many of these platforms are spaces for information, memes, videos, and advice for taking care of oneself. Posts from artists, influencers, collectives, and healing spaces are sharing rituals, practices, and ideas for at-home activities. This is true health care. Being home for long stretches is not something most of us are used to. We're accustomed to waking up, leaving the house, and rushing around before throwing ourselves into sleep.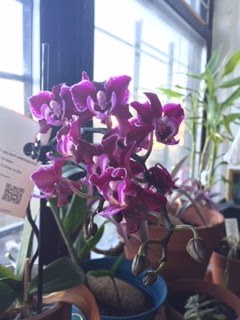 COVID-19 is asking our culture to reflect on this particular interpretation of time and space and "work." It's asking us to slow down and reflect deeply on its intention. Illness and death are inconvenient and unwelcome in American culture (except when pharmaceuticals can profit from it). We have developed distance between the temporariness of the human body and our consciousness.
Social media is keeping us informed, laughing, and with a plenitude of ideas for what to do while at home. We must turn to our kitchens, books, board games, coloring books, and music to feel a new pulse. In our society, these are the least-funded and deemed least-profitable aspects of humanity; however, in this moment, our creativity and imagination are what keep us thriving. Drawing pictures of each other and playing games will brighten moods and spur laughter, which supports a strong immune system. This is not the time to fight or argue with family or neighbors. It's a time to allow the external demands to fade away so that we finally have enough space to hear our internal voices, desires, and dreams.
Humans spend a lot of time complaining about work, stress, and the demands of society. This is a perfect opportunity to stay home, to let go of the stress related to expenses through deep meditation and self-soothing, and to make space for the individuals we really are, outside of fabricated demands. Remember that housing is a right, not a privilege. Remember that you can laugh as often as you cry. Remember that the sun, earth, and moon continue to rotate in conversation with us, and that we can actually tune in to them.
COVID-19 is a message. This virus asks humans across the globe to think critically about our health and wellness: what does it really feel like to restore our health and to function from a place of wholeness? It asks us to think critically about the infrastructure of our societies: how many hospitals are there, and is a vaccine the only answer? It asks about our relationship to work: are we setting boundaries and caring of ourselves and our families, or just sitting at the computer all day feeding the chaotic loop and answering emails? It asks us about our relationship to each other: don't cough on someone else, say please and thank you, come from a place of gratitude, and love yourself to conquer fear.
"This virus asks humans across the globe to think critically about our health and wellness: what does it really feel like to restore our health and to function from a place of wholeness?"
Many of us will find that we are enough and we have enough, even though we may struggle. We have a lot more to give to others when we give love to ourselves. Scarcity and mass confusion are tools of the system to keep us scared, quiet, and separate. At all times, and especially during times of fear and distress, we can turn to the earth for guidance. Now is the time to care for houseplants, to look through our windows to greet the sun and the moon and the earth, to watch the clouds and the wind, and to listen for a new, slower, more intentional pulse that begins in you and vibrates out to us.
Top image: Dyaami tuning into the rain while enjoying a farm tour at La Finca del Sur in the Bronx, New York, during a visit with Farm School NYC. Photo credit: Yahsef Chesson