In the Real Celebrations series, SoKind asks registry users to share a bit about their celebrations. Read on for a collection of inspirational ideas as well as lessons learned!
Want to share your Real Celebration? Contact us at hello@sokindregistry.org.
The Couple: Maria, a grant writer and sharing economy and biking enthusiast, and Reggie, a public health professional who loves soccer and geeks out about excel spreadsheets
The Event: Wedding
Date and Location: Intimate ceremony in a small park in Saint Paul, followed by a big celebration at a locally-owned art gallery in downtown Minneapolis, September 2014.
In Their Words: We wanted to focus on the things that were important to us, and let the other details slide. For example, we ended up not really having wedding colors because that just didn't matter much to us. We tried to keep costs down by simplifying things, asking friends for help, and not getting too particular about making everything look pristine. Maria bought her dress for $100 at a bridal consignment store, and was really happy with it. Our vendor was insistent that we buy $400 worth of chair covers, but we pushed back on unnecessary costs like that. Our unadorned chairs worked just fine and added to the cool industrial-artsy feel of our space. We used our bridesmaids' bouquets (put together by us the night before) as our table centerpieces. Our focus on the day was connecting with the friends and family who celebrated with us -- being good hosts, letting everyone know how much we appreciate having them in our lives, and trusting that everything else would work itself out. And it did!
Most Meaningful Moments: We were really touched by the speeches our maid of honor and best woman gave, and we also loved dancing with our parents and friends. Maria and her grandpa did a spontaneous dance to "Maria" from West Side Story, which was a highlight of the night. We signed our marriage certificate while eating ice cream at a local shop, adding a bit of whimsy to the day.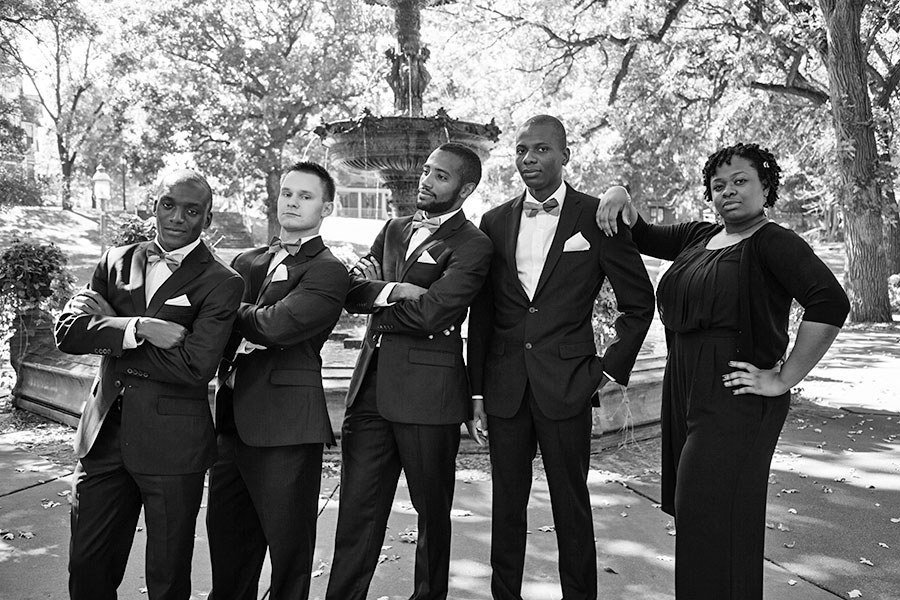 SoKind Gifts Received: We asked for a lot of help for the wedding through our SoKind registry, such as help with hair and makeup, compiling songs and DJing for the wedding, creating our guest book, taking photos at our reception, and more. We were surprised by how quickly people signed up for those less traditional wedding gifts. We asked for tickets and gift cards, which were also pretty popular. For the more traditional wedding gifts, like toasters and cutlery, we asked for either new or used items and didn't specify certain brands. Some people went out and bought us new items, but others gave us things they already had but weren't using. The SoKind registry allowed us to have options for all our guests, from relatives with traditional ideas about wedding gifts, to friends with limited incomes who wanted to give gifts of time.
Lessons Learned: Make room for friends and family to help out with the wedding, without overloading them with demands. Everyone was more excited to participate than we thought they would be, and it was so wonderful to see everyone pull together to get things done. For example, we are not very artistic, so we had Maria's scrap-booking sister create signs for the gift table and bar, and they turned out 10x better than anything we could have made. Let others use their natural strengths, step back and trust that it will all work out.
Advice: Don't be afraid to create the wedding YOU want, not the wedding that is sold to you by the wedding industrial complex. Always remember that the relationships are the most important thing: the relationship between you and your partner and the relationships with family and friends. The whole point of a wedding is to honor and celebrate those relationships: don't let any of the details get in the way of that purpose.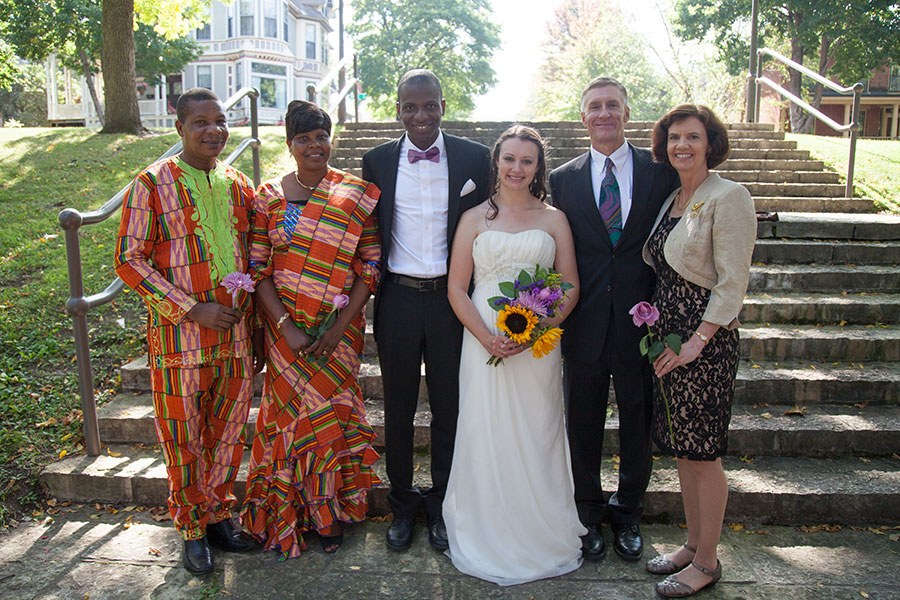 Images courtesy of Alyssa Lund Photography.