In the Real Celebrations series, SoKind asks registry users to share a bit about their celebrations. Read on for a collection of inspirational ideas as well as lessons learned!
Want to share your Real Celebration? Contact us at hello@sokindregistry.org.
The Couple: Ashley and Kenny, two Washington, DC marketing professionals who spend their free time finding and attending wine tastings and cuddling their dog, Sadie.
The Event: Wedding
Location and Date: Halloween 2015 at Historic Baldwin Hall in Millersville, MD
In Their Words: We really wanted a wedding (and honeymoon) that would not send us, nor anyone in our families, into debt. I did not want anyone taking out savings or loans to fund the wedding, so it quickly became a very it-takes-a-village, DIY event. I'll never forget the moment Kenny finally understood: we were picking up gifts for the bridal party when he said, "Oh, wait…I get it. We're just throwing a very big party!" And we were—we were throwing a celebration, not a traditional wedding where the W word could work against us. We saved furiously and budgeted with a vengeance, and we pulled off a 130-person wedding on a Saturday night in the DC metro area for under $10K.
Meaningful Moments: We wanted a short, but meaningful, ceremony. It was originally so short that our officiant (a close friend) told us we had to come up with some sort of ceremonial activity to get it up to at least 10 minutes long. We pulled our vows from the book of Ruth, where Ruth is expressing her fervent commitment to Naomi because I wanted something from scripture, but I didn't want the traditional vows—the passage does not portray romantic love, but the commitment expressed moved us and everyone watching to tears. To beef the ceremony up a little, I knew I wanted wine involved, but, again, not simply a traditional communion—so we had our parents participate in a wine ceremony that represented the unification of our families. All in all, it was around 15 minutes long, but it was the most beautiful 15 minutes of my life.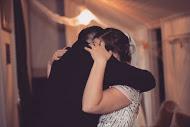 Challenges: Due to the budget, we originally booked a fast-casual restaurant to cater (something you may see catering your corporate event) rather than using a professional company with wedding experience. About two months before the wedding, I checked in and was told they weren't confident catering because of the distance and food integrity. I was lost at this point, but we were already doing pies from Dangerously Delicious Pies in Baltimore for dessert, and Kenny thought maybe we could look into them for dinner too—savory pies! We quoted and planned the menu out, and they ended up catering dinner, sides, and desserts for about $2,000 under budget. It ended up being one of the most successful, not to mention unique, parts of the wedding.
Favorite SoKind Gifts: We used SoKind registry to allow people to "sponsor" special honeymoon events. We went to Disney World and really wanted the experience to be exceptional, so we thought offering friends and family the chance to invest in the start of our marriage that way would be great. Many people gave us experiences like romantic carriage rides through the resort, our first couples massage, Champagne dessert parties, and snorkeling with sharks.
Lessons Learned: Kenny and I learned to work as a team. The wedding was the first time we had a major project to tackle and accomplish together. We learned a little about being husband and wife before we actually got there. We were able to put our pre-marital counseling to work and ensure we were working toward our goal together—which, of course, was throwing a fun, memorable party...ahem, wedding!
Photos © 2015 by Edward Stephens Photography, LLC. All rights reserved.