New Dream spoke with Mike Lydon, our newest Board member and the founder of The Street Plans Collaborative, about his lifelong interest in cities and how he's devoted his career to making America's streets more walkable, safe, and enjoyable.

---
You've been involved with urban planning for most of your career. How did you first become interested in cities?
I grew up in a very small, classic midcoast Maine town. I always loved going "downtown." So I became very interested in places with the same pattern of place, particularly those that were much larger. For me, it didn't get much better than Boston growing up. This initial interest turned into more academic pursuits following the release of Sim City. I was 11 or 12 then. My interest only grew from there...
In 2009, you co-founded The Street Plans Collaborative. Can you describe what you do?
We're an urban planning, design, and research-advocacy firm. What that means is that towns, cities, and organizations hire us to do a number of different projects with them. We work frequently on street design projects that make places much more safe and enjoyable for bicycling, walking, taking transit, etc. A big part of our work is writing- and researched-based, too. We're nerds who love to explore new ideas and create content and expertise around them.
Why is knowing about a city's history, culture, and diversity so integral to urban planning?
Knowing how a place developed over time, and where it is currently, is key to understanding how to advance the best elements of a town or city forward. We're a very people-first focused firm, so past and present stories—not just written history—fascinates us and informs our work. We like telling and enhancing those stories to create an opportunity for new ones to be written in the future.
You went to graduate school in Michigan and have noted that Detroit is one of the most fascinating places in the country, for good and bad. Why so?
Detroit exemplifies all that is possible in the rise and fall of a city. There were few places as spectacular as Detroit in the first half of the 20th century, and few places as devastated in that century's second half. However, Detroit is nowhere close to being the only city suffering from the challenges of decline. And 700,000 people still live there. I'd like to see Detroit as half-full, not half-empty. Detroit will continue to struggle, but it will also redefine itself moving forward, and that is where my interests lie. What comes next? What will Detroit be in the 21st century? We don't know yet.
One of your recent projects was co-authoring two volumes of the guide Tactical Urbanism. Can you give some examples of innovative urban tactics that are taking off around the country?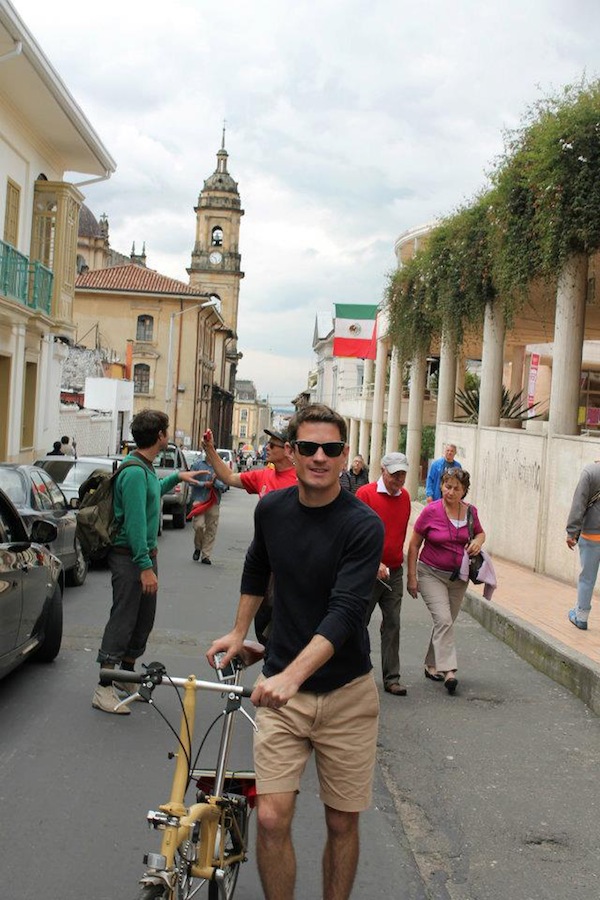 We're fascinated by short-term, inexpensive, often temporary projects aimed at providing benefits now, not later. Projects that prove concepts and help build support for longer-term investment in public space, walkable neighborhoods, active storefronts, and the creative repurposing of underutilized space. Some of the tactics we've researched at length are Open Streets, parklets, build a better block, guerilla gardening, and something we call Street Seats. All of these are expanding to cities and towns of all sizes in the United States. It's exciting and proves the demand for quality towns and cities—places where people and community come first.
You're a big supporter of the Open Streets movement. Can you describe what this is?
Open streets are when communities close streets to automobile traffic and open them up for walking, bicycling, jogging, and any number of community activities. These events can happen weekly, monthly, or annually. It allows people to engage in all sorts of activity within streets, which always comprise the majority of a town or city's public space. Citizens come out and see their community from a different perspective, have fun, and often support local businesses along the route. We've tracked the growth of this movement from nine North American cities in 2006 to more than 100 today. It's inspiring and reflects the desire that people have for community.
On a personal level, do you feel like your lifestyle is in line with the goals that you advocate for cities and communities in your work?
Yes, I do. I feel very little distinction between my professional work and my own life/lifestyle. If I weren't an urban planner, I'd probably still be playing Sim City in my spare time and choosing to live in Brooklyn, NY, where enjoying a car-free lifestyle of bicycling and walking is easy.
When you're not busy working on urban planning, what are some other things you enjoy doing?
Running, visiting museums, seeing live music, and traveling to other cities!
You recently joined the board of the Center for a New American Dream. What drew you to New Dream, and what role do you see the organization playing in encouraging the kinds of solutions you discussed above?
Much of what I've described is right in line with New Dream's Collaborative Communities program, which is exciting. I see my role on the Board as a way to bring a different perspective from the planning and community development world, but also to learn from New Dream and help infuse my own work with the organization's focus. After attending the most recent board meeting, I can tell that my position is going to be a lot of fun.