Long summer days. No morning rush to school. No nagging over homework assignments. Plenty of time to enjoy being with the kids—right? Plus all that great sibling bonding that's sure to happen. It sounds so idyllic, and those creative summer bucket lists on Pinterest are all so pretty.
For the most part, and despite the fact that I live in a (mostly) screen-free home, my kids are pretty good at entertaining themselves. But there are still days when everything goes really well until about 10 a.m., and then the bickering starts. I hear the "I'm never playing with you again" shrieks, then the usual, "Is it lunchtime yet?" By the time mid-day actually rolls around, I've started counting the days to September.
To head off this routine (and to stay sane), I've come up with some go-to activities for ensuring that we have a fun, relaxing summer without having to rely on screens to get us through the day. We don't really follow a formal structure, but I've found that if I plan at least one outing a day (even just a trip to the library to get new books), the hours seem to pass more smoothly.
Here's my list of top 10 ideas for a fun, screen-free summer:
1. Visit the public library
The library is our summer haven. In addition to providing us with a constant source of new reading material, our library has a wonderful summer reading program that brings in scientists, magicians, puppeteers, and animal trainers to put on amazing shows every week. And they're free! If your library doesn't have such a program, check out libraries in neighboring towns or counties (we actually attend activities in two different county library systems).
2. Get outside
This seems like an obvious tip, but I often find that the heat of summer makes me want to avoid all outdoor activities (other than the neighborhood pool). But last summer, we started heading to a local farm early in the morning to pick fresh fruit and see the baby animals. We'll go to a playground right after breakfast and stay until the heat gets too unbearable. I just discovered a state park with a lake within driving distance, so I plan on packing a picnic and spending the day there with other mom friends and their kids.
3. Get inside
For days that it's really too hot to linger outside, I stay inside—just not in my own house. We bought a family membership to a local children's museum, and we head there about once a week. Occasionally, we'll go to a kids' concert or theater performance. We also sometimes head for the roller rink, indoor ice rink, bowling alley, or paint-your-own pottery store.
Here's a money-saving tip: this winter, create a holiday wishlist on SoKind Registry, and ask your extended family and friends for museum memberships and gift cards to all of these indoor activities. No more extra clutter in your house, and money saved over the summer: win, win!
4. Help someone
I try really hard to sign us up for at least one ongoing service project every summer. This year, on the second Sunday of each month, we're going to make sandwiches at our church for the local homeless shelter. But helping out doesn't have to be a formal activity. You can encourage your kids to run a lemonade stand to raise money for a favorite nonprofit. Or help a neighbor with yard work. Summer is also a good time to get your kids more involved with chores around the house. And, hopefully, the habit sticks into the school year!
5. Read aloud
Last summer, I found that we would hit a rough patch most days right after lunch. One day I noticed a library book on the coffee table that I thought all my kids would enjoy (Half Magic by Edward Eager), so I plopped down on the couch and started reading aloud. I read for about 30 minutes, and they loved it. Then they ran off and made up a game based on the book's storyline. A new summer tradition was discovered! Check out this great list of top read-aloud children's books.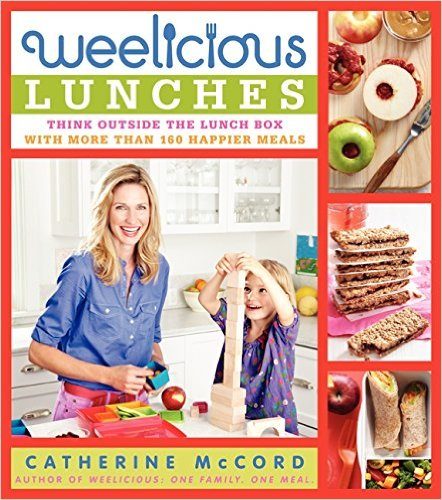 6. Provide easy access
Although I generally try to keep our board games, art supplies, and musical instruments easily accessible, in the summer I go out of my way to make sure that these resources cannot be missed. The board games are piled right next to the coffee table. The art supplies live on the kitchen island. And the instruments get moved from the shelves into the middle of the play area. My oldest daughter started playing the flute this year, so I just bought her a new flute book with popular music and placed it right on her desk where it can't be missed.
7. Learn a new skill
We're not big into formal summer camps, though I'm sure there are plenty of wonderful options out there. But we do try to take advantage of the extra time available in summer to help the kids learn a new skill. What I've found over the years is that it never works when I suggest the skill. (Funny how that happens!) But if I listen carefully to their conversations, I can often pick up a few clues. So far, I think my oldest (who isn't usually very sports-oriented) seems to really want to improve her basketball skills. My middle daughter has expressed interest in learning to play the ukulele. And my little one wants to learn to dance flamenco.
8. Make lunchtime an activity
We're trying something new this summer. Although my older two kids are pretty open-minded when it comes to food, my youngest really doesn't enjoy trying new foods. She likes helping in the kitchen, though, and sometimes she's more willing to try a food that she's helped prepare. So we're checking out a few cookbooks, and cooking our way through them this summer. We're starting with Weelicious Lunches: Think Outside the Lunchbox with More Than 160 Happier Meals by Catherine McCord. Fingers crossed!

9. Take a road trip
We tend to go on at least one pretty long car trip every summer. When I tell people that we do these drives without any screens in our car, I always get looks of pity. But it's generally not too bad (I'm not going to lie and say my kids are perfectly entertained the entire time—but I don't think screens would have prevented the whining that occurred at the end of our 12-hour drive!).
Here's our strategy for long car trips: we let each child create a music playlist for the drive. We check out a bunch of audio books from the library. We play games like License Plate Bingo and Roadside Cribbage. We also have a bunch of travel games (Hungry, Hungry Hippos; Simon; a Rubik's cube; a magnetic chessboard) that I keep up front with me and only pass back when the kids seem like they're about to melt down.
10. Get together
There's strength in numbers, folks! My friend and her neighbors get together every week for a big playdate, with a different parent hosting each time. And the genius part is that only two of the moms stick around, while the others get the morning off! Brilliant, right? It's a summer babysitting co-op, but you don't have to let your kids in on that. Just tell them they get to go to "friend camp" every week.
I can't say that we don't have occasional moments of boredom in our family. But I have found that, when I just ignore the "I'm bored!" whines, the kids come up with creative activities that are so much more interesting than anything a screen could offer.