A Conversation with Danielle Calhoun, founder of Black Sheep Bride
Danielle Calhoun does. After several years in the wedding photography business, Danielle had begun to feel frustrated with the excessiveness and hyper-materialism of the weddings she was documenting. A trip to photograph orphanages in West Africa with the nonprofit group, Dando Amor, escalated these feelings of uneasiness and frustration. And a week after returning from Africa, Danielle quickly realized that she had to make a change. She was photographing a wedding reception with her husband, and remembers having to run out "balling my eyes out in disgrace."
At first, Danielle was tempted to just quit the entire industry. But the more she thought about it, the more she realized the amazing potential the wedding market had for change. Danielle began to brainstorm ways to harness the power of the wedding industry to do good for others. She started to envision a platform where couples could tie their wedding planning to a larger cause. What if couples could throw weddings that, not only celebrated their love and commitment for one another, but also gave back to their communities and to the world? That's when she came up with the idea for Black Sheep Bride, an online wedding network that connects brides with vendors that are committed – through their services or products – to give back in a meaningful way.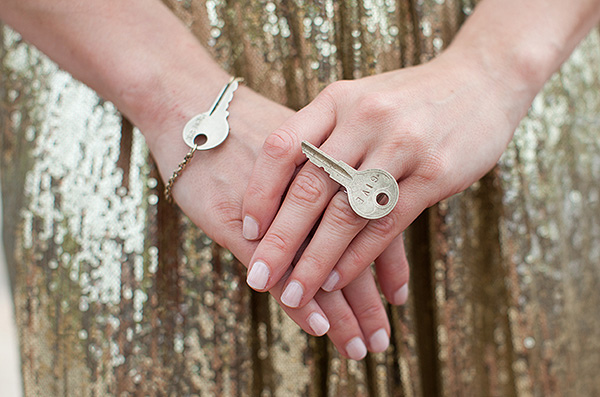 Black Sheep Bride was launched in July 2014, and features photographers who donate sessions to families in need, event planners who volunteer to organize nonprofit events, jewelry artisans who donate a portion of their profits to help end poverty, and more. By making it easy and convenient for brides to connect with vendors who are committed to giving back, Danielle is hoping that couples will shift their priorities and choose to hold weddings that result in a net positive for the world.
And so far, so good. Despite having just recently launched the site, the idea of a socially-conscious wedding is beginning to latch on quickly throughout the United States as well as in Canada, the UK, and South America. Danielle is excited to see where Black Sheep Bride will take this new generation of wedding consumers, and she is "so grateful for the borderline mental breakdown that led me to harness the power of the wedding industry to do good in the world."
For more information and inspiration, be sure to visit Black Sheep Bride.