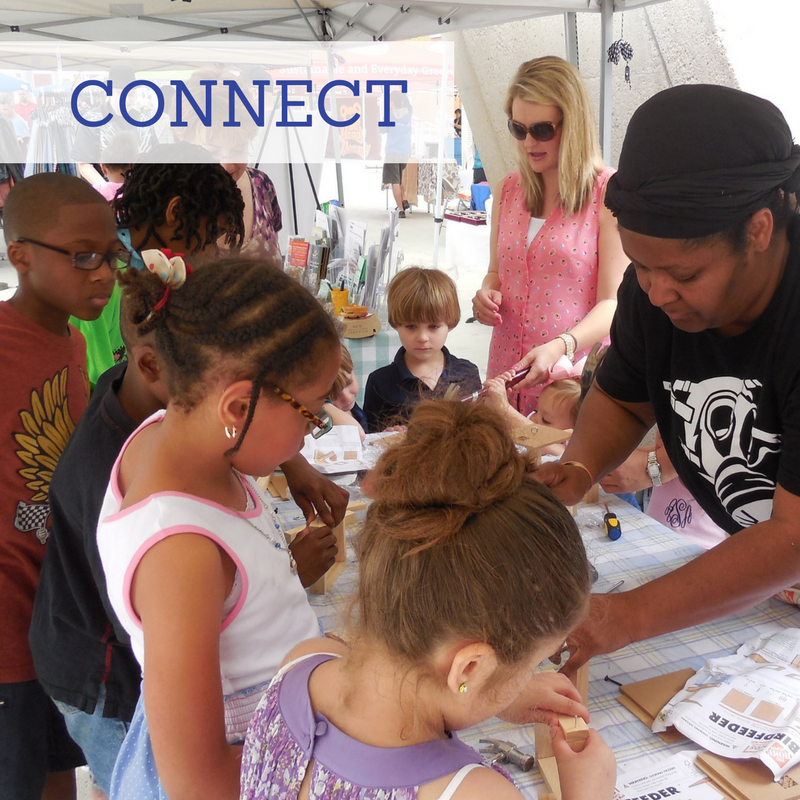 Ancient philosophers and contemporary scientists agree that a key (perhaps the key) to happiness is relationships. That's why so many of New Dream's resources focus on helping to deepen our relationships with others. But let's take it a step further and broaden our relationships as well—moving beyond our social circles to connect and learn from people with varying life experiences and perspectives. Put simply, let's get to know more of our neighbors!
Here are your options for the "Build Connections" challenge:

INDIVIDUAL Challenge: Introduce Yourself to a Neighbor
Say hello and spark a conversation with a neighbor you haven't had a chance to get to know. If you're feeling especially motivated, drop off some cookies or another treat (homemade or store-bought!) There's nothing like food to bring people together.
GROUP Challenge: Host a Neighborhood Gathering
Invite your neighbors to hang out. Whether it's a soup swap at your place or a meet-up at a favorite local venue, communities grow when we regularly do things together that give us a chance to connect and build trust.
EXTRA Challenge: Organize a Neighborhood Improvement Project
Start a shared project to do good in your community, and enlist your neighbors to join in. Plan a neighborhood yard sale to benefit a local nonprofit or organize a "walking school bus" for your kids. New Dream will provide a toolkit full of inspiration and tips!
We encourage you to complete the "Build Connections" challenge within a four-week period; however, there may be different timing that works best for you, and that is OK!
Please type in your choice(s) in the box below. Once you sign up, we'll send you a short email with everything you need to take action!